Abrar Beg

Sales Agent
Abrar Beg is a man you want in your corner when it comes to Real Estate advice. And once you've purchased your dream home, keep him around for interior design and renovation tips that will keep your home fresh and welcoming. Abrar attended the University of Windsor where he obtained a degree in Business Administration with a focus on Finance and a minor in Political Science. After completing university he moved back to Toronto and overlooked Lifelong Furniture, a family ran operation in North York. After growing the business sales by over seventy-five percent in one year he decided to take on another challenge of working for Pareto, a leading marketing and sales company for fortune 500 companies. Climbing the ranks to becoming a client manager and managing multiple sales and marketing campaigns provided him skillsets he utilizes in his real estate career today. With two brothers already in the real estate business and having a strong interest and passion for it, Abrar decided to make an industry leap and work alongside his brothers to provide clients the best value and experience when buying or selling their homes. When Abrar is not busy closing deals he enjoys travelling, eating at restaurants, and playing sports.
Ammar Beg

Sales Agent
Ammar was meant to be in the sales and service industry. He started off at TD Bank and from there, went on to sell everything from credit cards to phone plans. His calling was evident so at the young age of 19, Ammar entered into the world of real estate. What makes him an excellent choice for helping you buy your home is that is able to tell what it is you want in a house, even if you don't realize you want it. He understands your needs and desires and is then able to match with the perfect house for you. As a father of 3 young boys, Ammar understands that a house is more than just a building, it is a home; a place of dreams and memories. He finds fulfillment in helping families identify and realize their estate goals so that they can begin creating their home. Ammar also loves to help families take something familiar and give it a new look. Whether that is staging a house for sales or assisting with renovations. His passion for breathing new life into spaces has helped him develop good relationships with a variety of contractors and trades people. When he is not helping fulfill people's dreams, Ammar can be found reading a book, on the golf course or spending time with his wife and boys.
Absar Beg

Broker of record
Absar grew up in the city of Pickering, where he attended Bayview Heights Public School and Pine Ridge Secondary School. At the age of 9, Absar started his first job travelling across Ontario in a commissioned sales role. This is where he developed a passion for business and urban planning, which is now his focal point as Broker of Record at Beg Brothers Real Estate. After completing high school, Absar went off to University of Toronto Mississauga Campus to earn his Bachelor of Commerce Degree. As a self-starter, Absar was able to fast track the program in just 3 years, all while obtaining his Real Estate License on the side. Absar was recruited to Bay Street by Ernst & Young, a top 100 global employer. Absar moved up the ranks and completed his articling for the Chartered Accounting program. Meanwhile, he spent his evenings and weekends fuelling his passion for real estate working as a Sales Representative. Absar eventually left his cushy Manager position at the firm to pursue his true love, real estate, full-time. He excelled in his position at Re/Max and helped his brothers become the #1 team in 2015 and earned him the Chairman's Award in 2015. This success confirmed the fact that Absar had made the right choice, pursuing real estate, and he was now ready to break away from Re/Max and venture out on his own. Absar's commitment to his clients and work ethic are unparalleled. His unique and innovative approach to the real estate business includes providing a boutique real estate experience by operating as a family business. With two brothers in the business, it allows Absar the opportunity to continually grow his business while ensuring his clients receive the highest level of service. As a direct result of his efforts, Absar continues to introduce new tools and resources for his clients. His experience as a Mortgage Broker and Chartered Accountant makes Absar a great resource for anyone who is looking to buy. Although Absar has never been on a vacation without his laptop, he enjoys spending time with his wife and three young children. He also enjoys staying active by playing basketball.
Umar Anjum

Sales Agent
After years working in the world of corporate sales, Umar decided it was time for a change. He wanted to do something that would take advantage of his experience in sales but also allow him to work with people on an individual basis. This desire led him to the world of real estate. Umar has now worked in real estate for a number of years. What makes him a great agent is the fact that his clients always come first. He is on their side and helps them get the best deal possible. Whether it's selling a home for top dollar or buying a dream home, Umar makes sure that his clients are well taken care of. His enthusiasm for the business stems from the intrinsic rewards he receives. For him, the greatest reward is being able to help people achieve a dream. Umar is married and has two children, a son and a daughter. He spends his free time with his family, playing basketball and going fishing.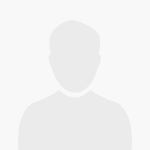 Muddasar Imtiaz

Sales Agent
Tyanna West

Office Manager
Real Estate Websites by Web4Realty
https://web4realty.com/